One of the tools to centralize learning content suggested by The Learning Hub is ScormNext. You can distribute content safely to several learning platforms.
What is ScormNext?
Store all your scorm packages, PDF files and MP4 videos in a centralized way in the cloud.
Set up a product catalog to sell and distribute to your cursomer's learning platform.
Register your corporate clients and configure what products they have access to, how many users have access, and how long.
Distribute your products safely from the cloud. Your customers will be provided with a redirect packet (SCORM connector) to ScormNext, never the original scorm packages.
Monitor the tracking of your clients and check the reports to know at all time how your users are progressing.
Through our partnership with ScormNext we can provide you with the necessay support.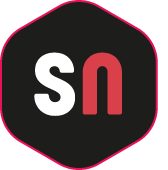 Contact us!
Interested in ScormNext? Mail us via the button below.