7h05: I wake up. Coffee, breakfast, shower, get dressed in comfy clothing. I think I'll start early today!
7h30: I switch on my laptop, log in to Teams, Outlook and Wrike. Hey, Sofie is already online as well! I send her a message via Teams.
"'Morning! Did you manage to finish the style proposal for Project X yesterday? I'm planning on reviewing it today."
"Hi there! Yes, it's all yours, you can find it with the "Project X – Design" files. Let me know if you need any help! I'm getting started with the Minigame for Client Z this morning."
No traffic, no morning rush, just getting up and getting started – I love it!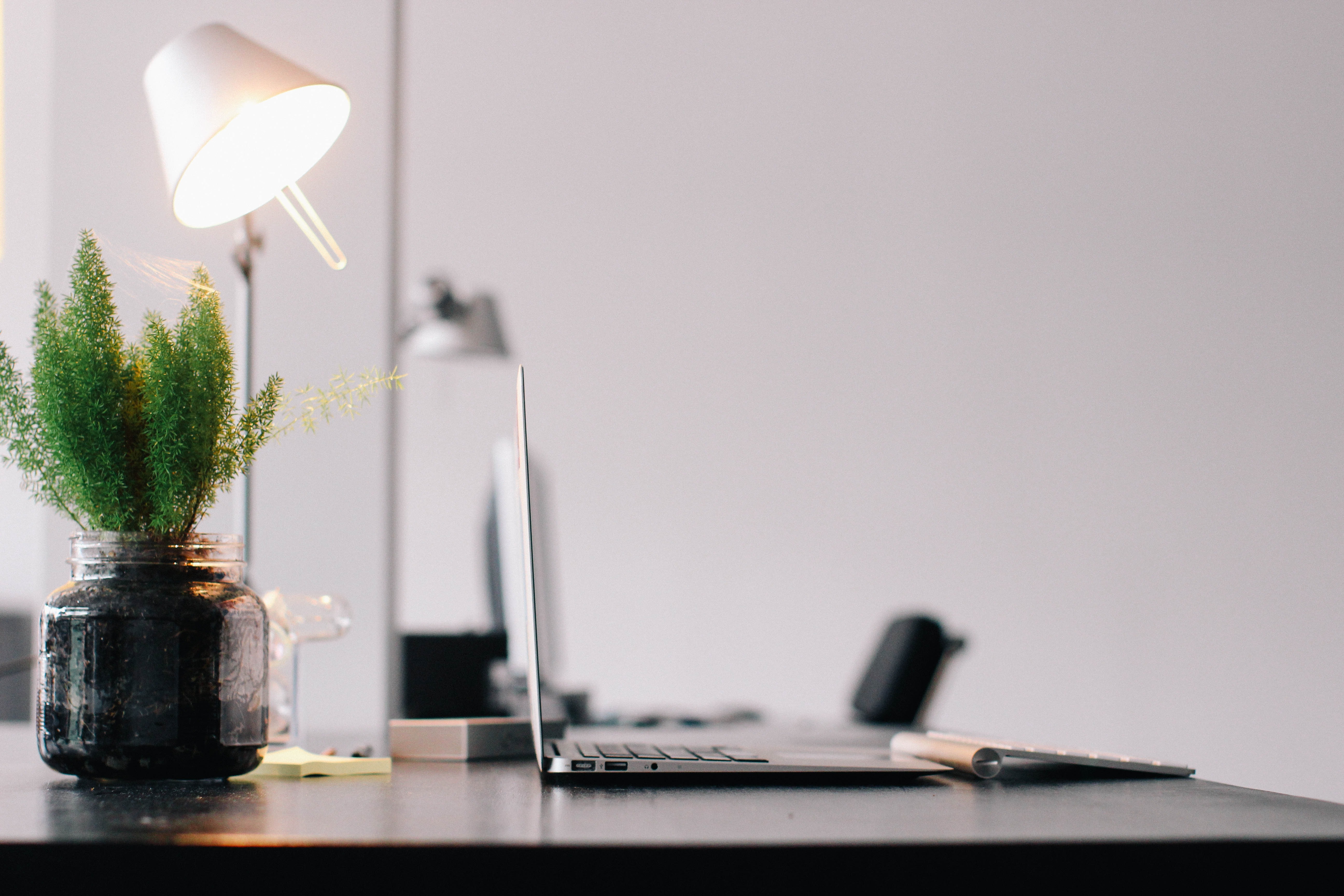 Sounds nice, but a little unrealistic? Not at The Learning Hub.
Sure, we have meetings at clients, and there are still days when we make our way to the headquarters, but we try and reduce our office days to about 2 a week. And it works! Want to know how? Keep reading!
How we roll
We have a few ground rules:
It's the results that count
The goals we set together, and the schedules and deadlines we set with clients need to be respected, but how you achieve that, you can decide for yourself.
We are available between 9AM and 5PM
… and 'available' means that colleagues and clients can contact you by phone for questions or urgent matters. But you decide how you want to schedule your work for the day. For example, Joke has two little children, so in the morning, she gets them to school and to the nursery, before starting. Then there's Anneleen: she's an 'early bird' who often starts as early as 7AM, and then stops at about 4, to get some extra hours of sunlight for renovating her house. But, if we need her at 4.30, we can call her and she'll be up and running in no time.
We all hate being stuck in traffic. We all have to go to the dentist sometimes (unfortunately), or stay home with a sick child. At The Learning Hub, you don't always need to be at the office at 8.30, and you don't always need to take time off for private appointments. You just plan your work in the most efficient way!
Communication is key!
When working remotely and not always synchronously, communication is so important. We aim to be as transparent as possible about what we're working on, how it's going, if we need help or can help each other out. We let each other know what our location for the day will be, if we have private appointments during business hours, …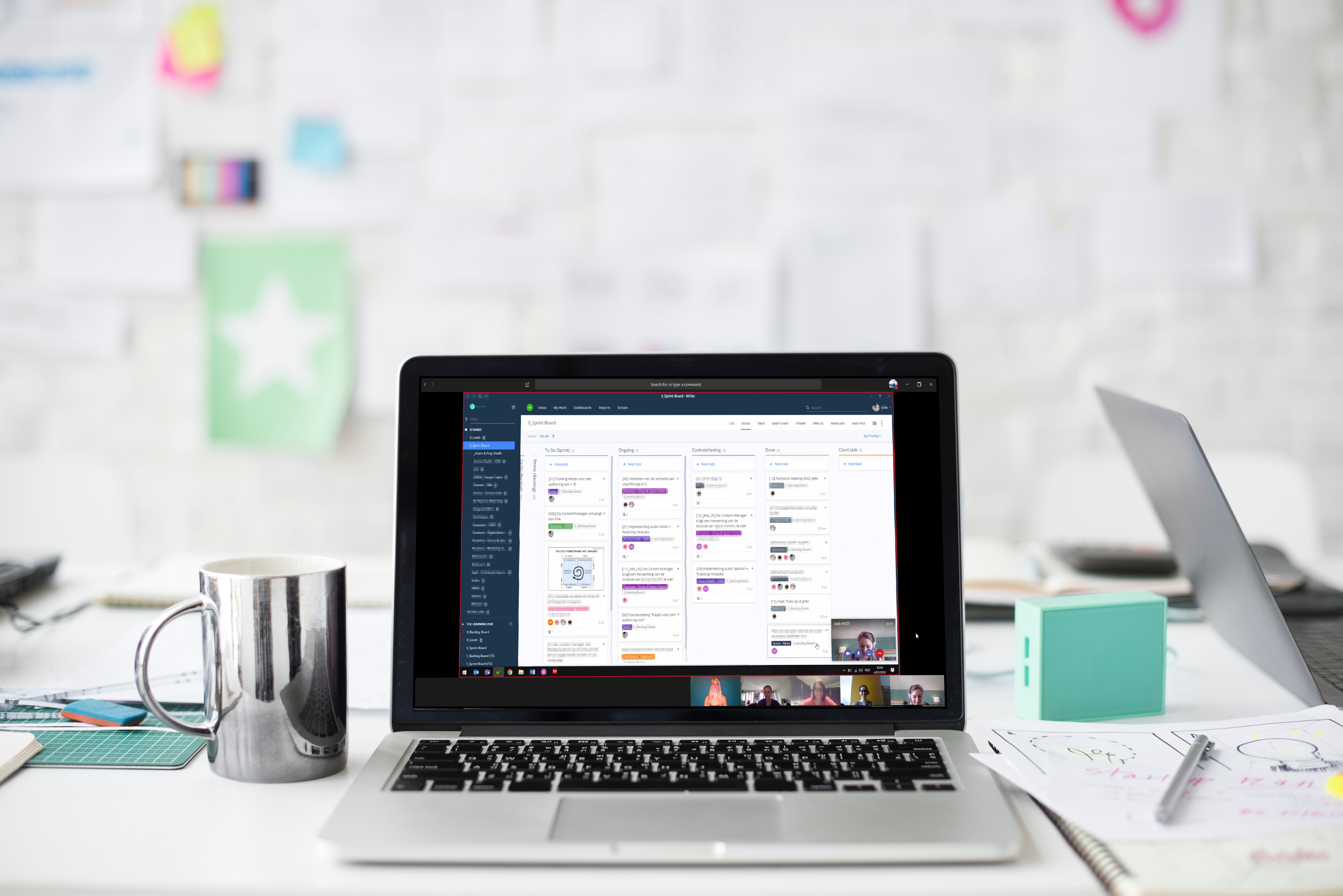 Our toolbox
There are some great tools out there that allow us to work like this, independently of time and location. Our shortlist:
At the heart of our way of working, is Microsoft Teams. That's our main communication and file management tool. It combines the functionalities of tools like Slack and Google Drive, which we used before. We have private chats, group chats, channels for specific projects, in which all project-related documents and communication is centralized. And a 'random' channel to share holiday pictures and funny memes. Teams is also linked to Skype for Business, but you can set up calls directly in Teams – either with or without video, screen sharing, recording, etc.
If we need to brainstorm and we're all working in different locations, we use MindMeister – a free online tool that allows you to create mindmaps collaboratively. We just start a call in Teams, someone shares their screen, and everyone can add and discuss ideas!
Project planning is done in Wrike. Although it's not a typical tool for agile development, it absolutely works for us. We have a backlog per team, with all the work that's still ahead, and a sprint board that shows us in the blink of an eye what we're doing during this week.
Gathering feedback from clients on e-learning projects developed in Storyline is easy thanks to the Review-tool included in Storyline 360. People post their comments next to every screen, add images or documents, and we get a nice overview of all feedback and input – ready to be implemented!
Pocket is a cool plugin that allows you to save web pages, articles, videos (pretty much anything) to check out later. We use a joint Pocket account and a plugin in Teams, so everyone can put interesting thing in our 'Pocket' – ideal for knowledge sharing!
10h00: time for the daily scrum!
At The Learning Hub, we basically have two agile teams. 'Team Awesome' works on creating (digital) learning content, while 'Team Excellent' focuses more on Learning Management Systems and training design. With Team Awesome, we work closely together on all projects (you can read more about our way of working here!). We have a 'daily scrum' at 10 o'clock every day. That's a short team call, to discuss the work we're going to do that day, our progress, and any obstacles we encounter. We hear each other at least once every day, but often, a lot more. Lynn, who recently joined our team, admits that before starting at The Learning Hub, she was worried she would miss face-to-face contact with the colleagues, by working from home a lot. But she's not anymore – we hear each other very often via Teams calls and chat messages, and this works for us!
The fun factor
"Work hard, play hard", they say – and we agree. The "Random" channel in teams provides us with a smile and a giggle at the right moment, but there's more. Yearly team weekend? Check! Family day at Planckendael or at "De Efteling"? Yes, please!
Usually, when we get together, there's food involved – we like to have dinner with the whole team a couple of times a year (at times, this is followed by some innocent bowling competition). And currently, we're experiencing a baby boom (there will be 5 The Learning Hub-babies born in a year's time), so we're planning our first baby shower in July!
Later that day…
16h38: Yesss, all tasks completed! Time to call it a day. "Have a nice evening, everyone!" I write on Teams. I turn off my computer, and switch on the radio. Traffic report: "215 kilometres of traffic jams. Road works on the E314…" And I'm glad I get to work at The Learning Hub…
PS: Did you know that I even got the chance to work very, very remotely for a while? Check out the story about The Learning Hub's "Canadian adventure" here!