In June 2022 I graduated with a Master of Science in Pedagogical science. I was ready for my life as an adult, but deciding what I wanted to do was hard, as I had little work experience. During my job search, I bumped into a job opening for Instructional Designer at The Learning Hub. I had no idea which tasks an Instructional Designer had to do. So, I went to The Learning Hub's website to search for answers. That's when I became very interested in working for them. I liked their vision of co-creating, bottom-up structure, and working in teams. In the job post, I also read that they offer coaching, training, and guidance from day one. As a fresh graduate, that was very appealing. Being interested in their way of working, the guidance they offer, and understanding what the job as Instructional Designer meant for The Learning Hub, helped me in my decision to apply for this job.
On August 22, I had my first day. I was very excited to meet everyone from the company and to learn new things. But I was also a little bit nervous. When I arrived, they welcomed me with open arms. Everyone was very helpful. On the first day, I got all my equipment and all the practical information. On that day my onboarding programme began. I got to know everything from how their tools work to the way my team and The Learning Hub work. I also learned the different skills an Instructional Designer needs to have. My onboarding programme consisted of technical training and exercises as well as theoretical information on the way of working. I was given time to complete the whole programme independently and, in the process, I received valuable feedback on the exercises I did.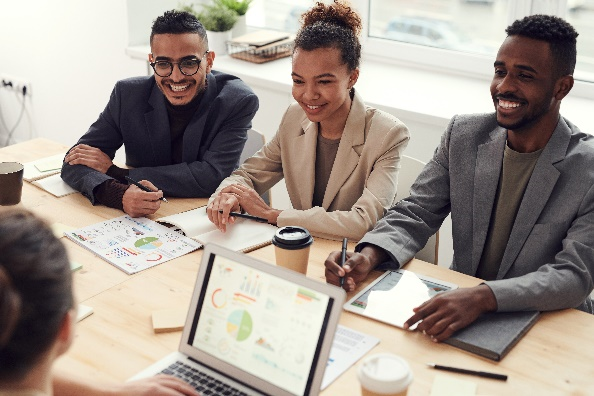 Now, four months later, I am very happy with my job as Instructional Designer at The Learning Hub. Over the past four months, I learned a lot of things. I learned how to be an Instructional Designer, how to develop e-learning in a team, how to give feedback to each other, how to convey information in a didactically correct way, etc. There were things that I learned more easily, such as developing in a team and interacting with clients. Other things were harder to learn, such as the technical development of e-learning.
Despite the amount of new information, it never demotivated me. Quite the contrary, every time I learned new things it gave me motivation and greater interest in doing my job. My motivation and interest are due to the structured guidance that I received from my team in the past four months. I can always approach my colleagues with my questions. They help me with the smallest questions and make sure that I dare to ask them. They give me a lot of feedback from which I learn a lot. Because of all this guidance, I can proudly say that I already fully participate in projects. I was also quickly able to work on my own thanks to the supervision of my colleagues.
Tips for welcoming a new junior in your organisation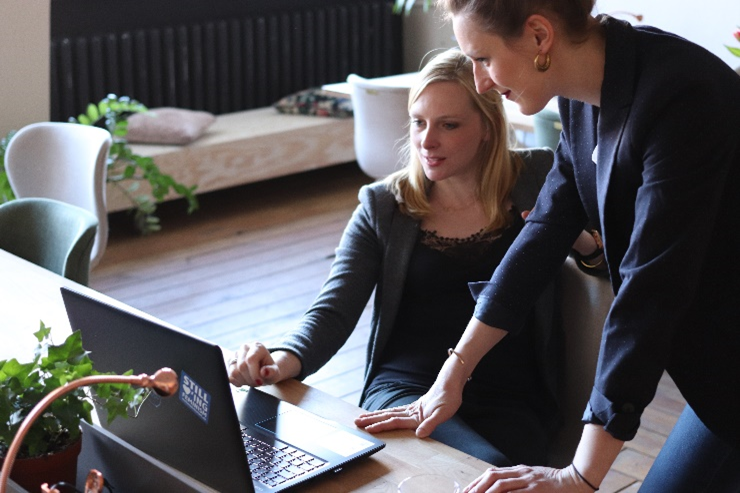 From my personal experience as a junior profile at The Learning Hub, I would like to list some tips for organisations that want to hire new (junior profile) staff:
Provide an open work culture where everyone's opinion is appreciated. That way, beginners are more likely to a

sk

questions and learn quicker

.

Spend enough time developing an onboarding program. Provide courses about the way your company works, and the skills employees need to learn.

By doing so, you can encourage confidence in your beginner

.

Provide guidance and give lots of feedback in the process. Make sure the beginner knows where they are in the process and where they need to go.
Plan a check-in meeting with the employer and a supervisor after a week and after one month. This ensures that you can detect problems early and respond quickly to your employee's needs.

Give your new employee enough chances to meet his / her colleagues. Let them plan a meeting to introduce themselves to other team leaders, organise a fun event such as a teambuildin

g, …
Want us to help you develop your onboarding programme? Let's grab a coffee!