Testimonial: content creation at Agoria
Agoria paves the way for all technology-inspired companies in Belgium that increase our quality of life through the development and application of technological innovations. "Improving quality of life", that's their main objective.
Agoria's unique position, special know-how and extensive network form the basis on which they help create the context to strengthen the dream marriage between entrepreneurial drive and technology, for the benefit of four elements that concern each of us: planet, people, society and industry.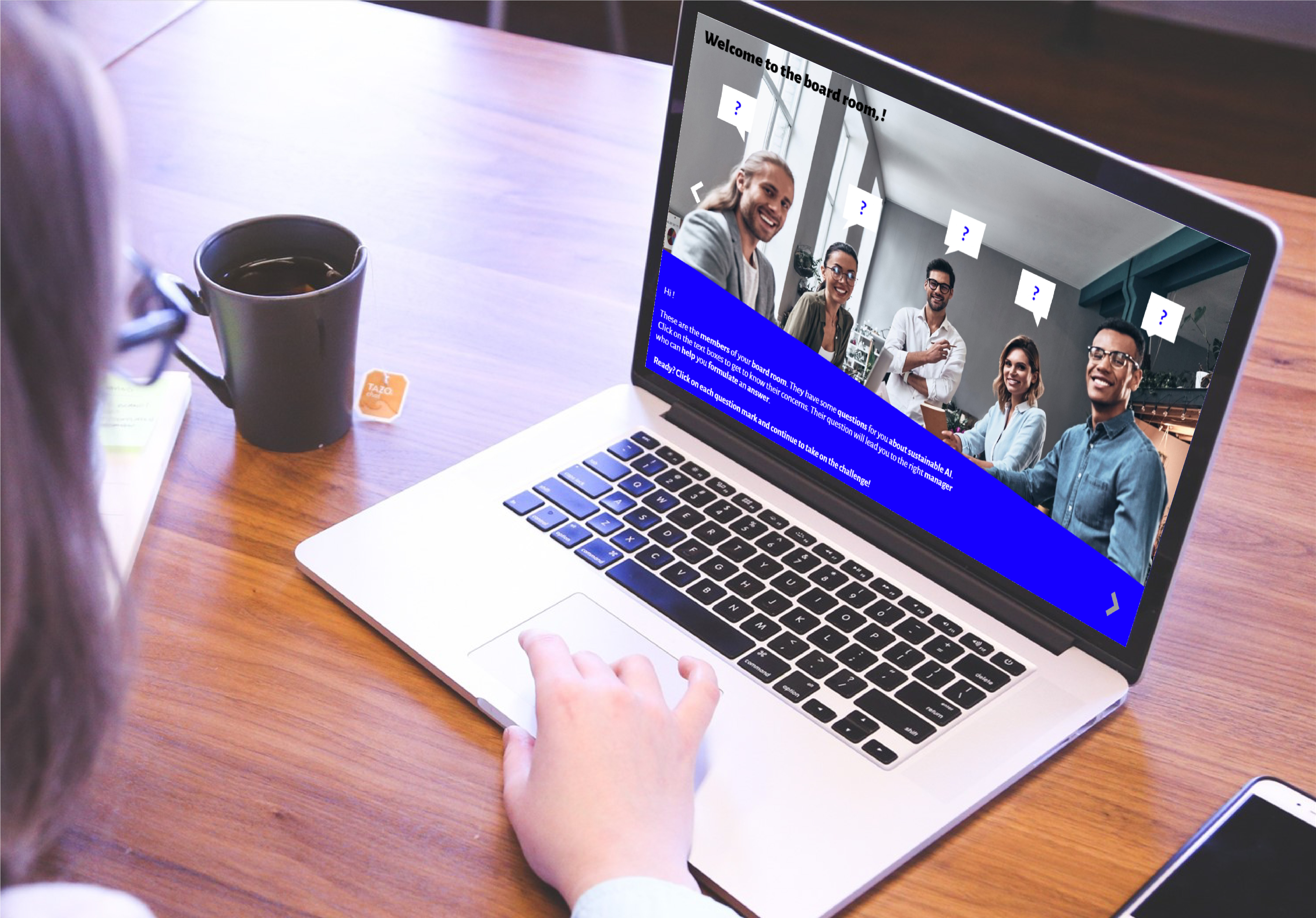 Why did Agoria call on The Learning Hub?
Agoria wanted to launch a new MOOC (Massive Open Online Course) on the topic sustainable AI. Previously, another MOOC had already been developed: AI for Business. This new MOOC had to be a continuation of the first one and had to provide practical info on all the non-technical aspects (such as human, organizational, ethical or sustainability aspects) to take into account to implement ai projects in a sustainable way. The course is available for all on their website.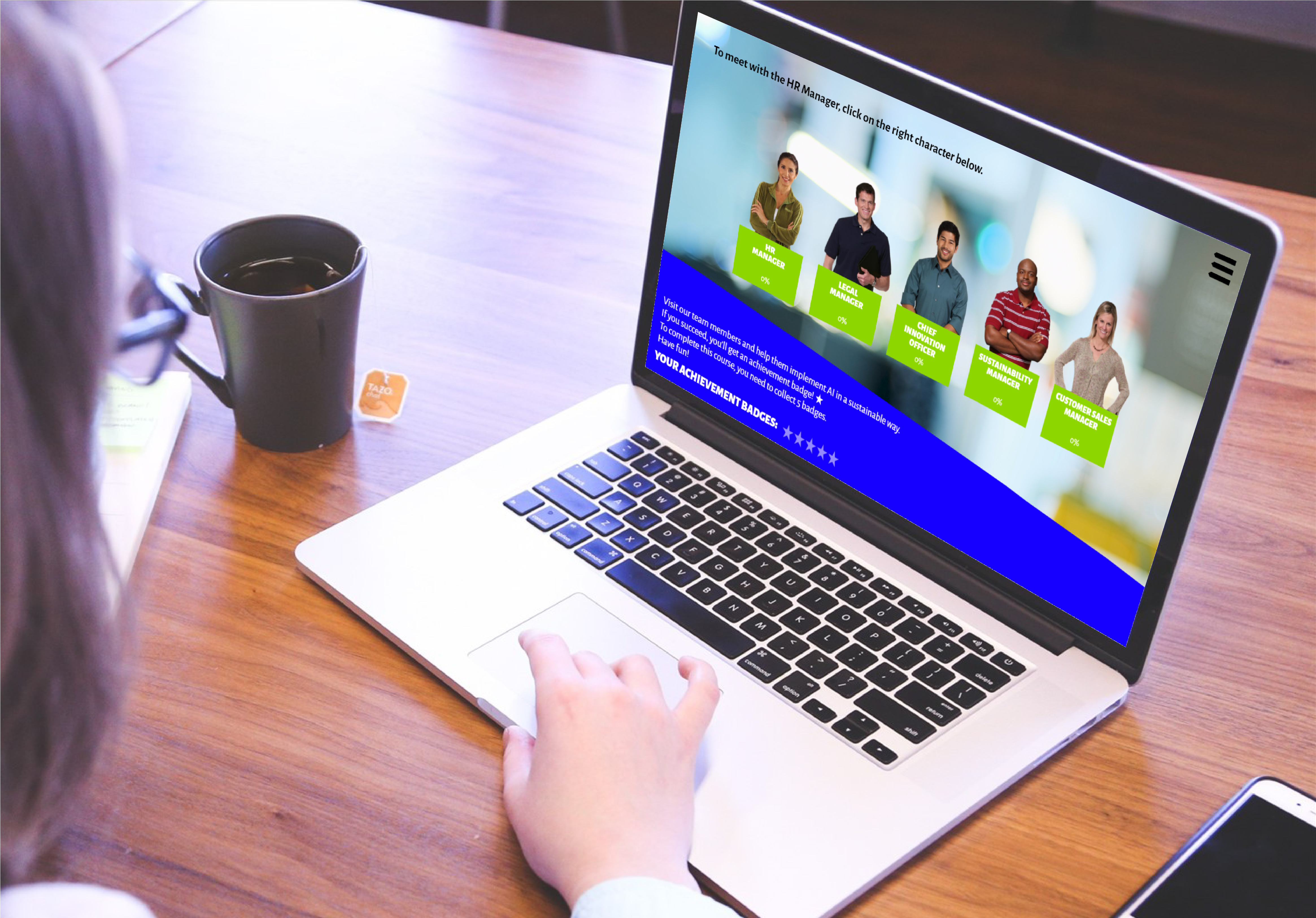 How did we do this?
The content of this new MOOC was determined by a stakeholder survey that Agoria conducted. During this survey, both the 'AI in Business' MOOC experiences as well as the expectations about the new MOOC were evaluated. The results of this survey formed the basis for the content and video material in the second MOOC.
The result
Just like the previous MOOC, we developed this course in three languages (English, Dutch and French). We came up with a game-based module about a fictional company that wants to implement AI in its daily business.
The learner is the CEO of this company and must help the board with questions and issues they have involving the implementation of AI in 5 departments: HR, Legal, Innovation, Sustainability & Customer Sales. Every manager has his/her own space that you go to with an escalator and while visiting them, they introduce you to specific and relevant experts. These experts are real-life AI specialists. They inform the learner through a video and give tips and tricks on how to tackle certain problems. The different videos are followed up by some engaging exercises, to make sure the learner understands the main take-aways. At the end of each chapter, the learner has to go back to the board and inform them about the things he/she has learned. If the learner answers their questions and completes the chapter, he/she earns a badge! After completing each chapter, and thus collecting 5 badges, the learner earns an extra golden badge.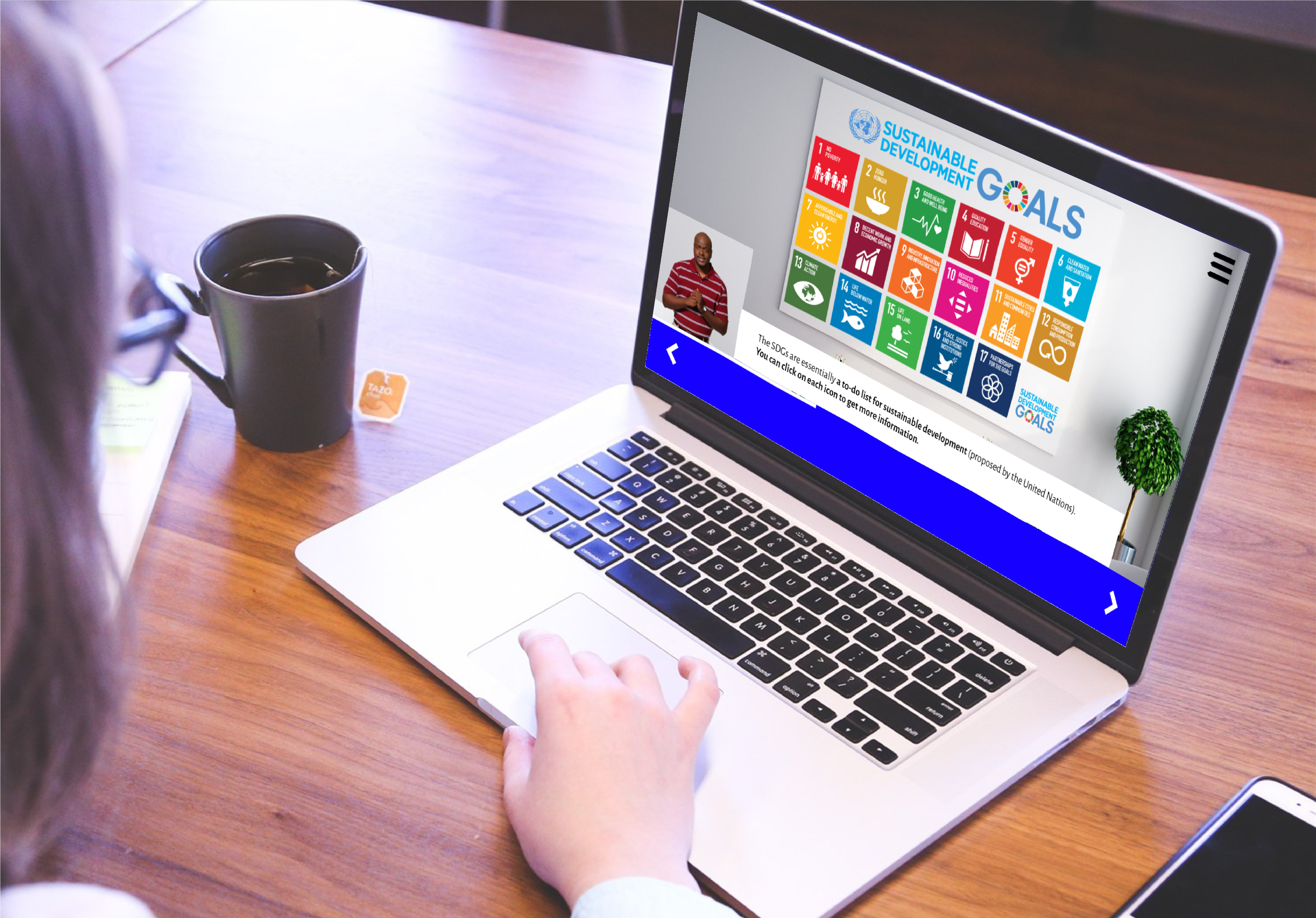 The adventure that we embarked on with The Learning Hub to develop the "Sustainable Ai in Business" online course, lasted nearly a year later. Today its mission is accomplished! We are grateful of the services rendered by the team. We particularly appreciated the professionalism, the attention to detail, and the quality of the created content. Check it out for yourself on our website!