Emino: LMS365 implementation
With more than 300 employees and more than 25 locations, emino is strongly regionally present in Belgium. It is a nonprofit company active in the human resources industry that informs, advises & supports job seekers, employees and companies. By doing that, they hope to bring the right talent together with the right workplace.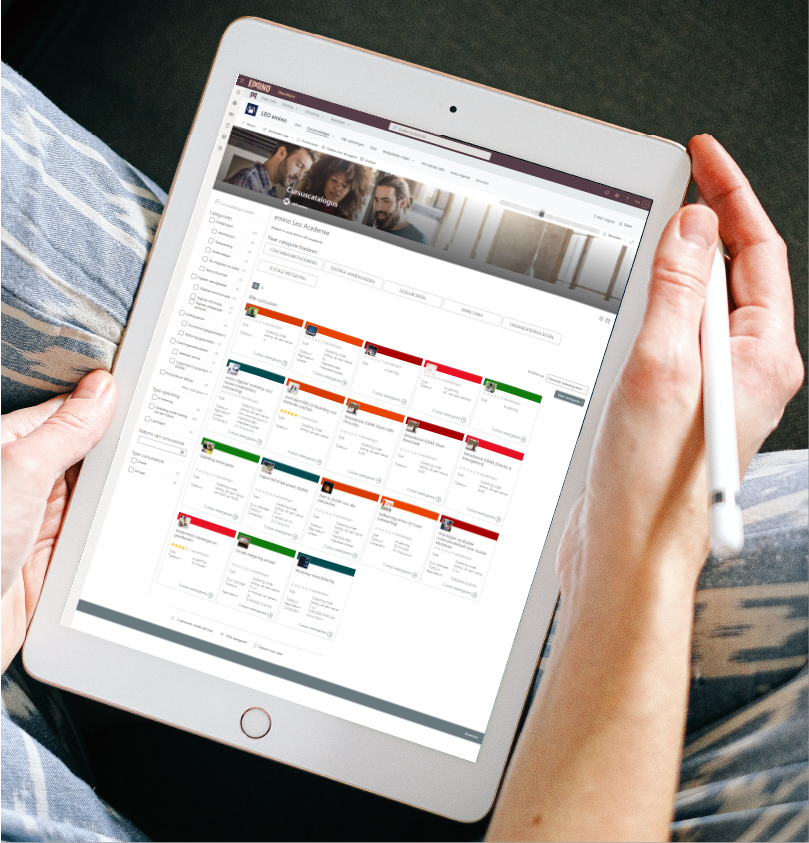 Why did emino call on The Learning Hub?
Emino was looking for a learning management system (LMS) to manage the online and offline learning of their employees. They were interested in an LMS that integrated well with other Microsoft programs and therefore came across LMS365. Their main focus at the start of the implementation was being able to also set up their onboarding trajectory for newcomers.
In addition to offering content in one central place for employees, the administration process would also benefit from an LMS. The LMS makes it possible for emino to enhance and simplify the automation process of participant enrolments and communication to participants. Alongside the automation processes, managers should still be able to follow up on their subordinates and enrolling them manually into courses and learning plans. This can all be realized by implementing LMS365 in the organization.
The solution
Since many other Office365 products, like MS Teams, PowerBi, PowerAutomate and a SharePoint environment were already in use within the organization, LMS365 seemed a good fit for emino to organize and offer content to their internal employees.
Emino itself took charge of the technical part of the implementation. The users and groups to assign courses to, were already set up within the Active Directory (AD) of emino, which made the built-in connection with LMS365 even easier. After they completed the technical part of the implementation, The Learning Hub could start with the functional implementation and configuration of emino's LMS365 environment.
The platform was set up within a month and during that time emino already started adding their own content to the platform. They have also chosen to add an additional catalog for testing purposes. The administrators of the platform got to grips with the platform quickly as they continued to practice setting up courses and specific use cases for emino during the implementation. This way they were able to really make the most use of the time they had and didn't need training after the implementation.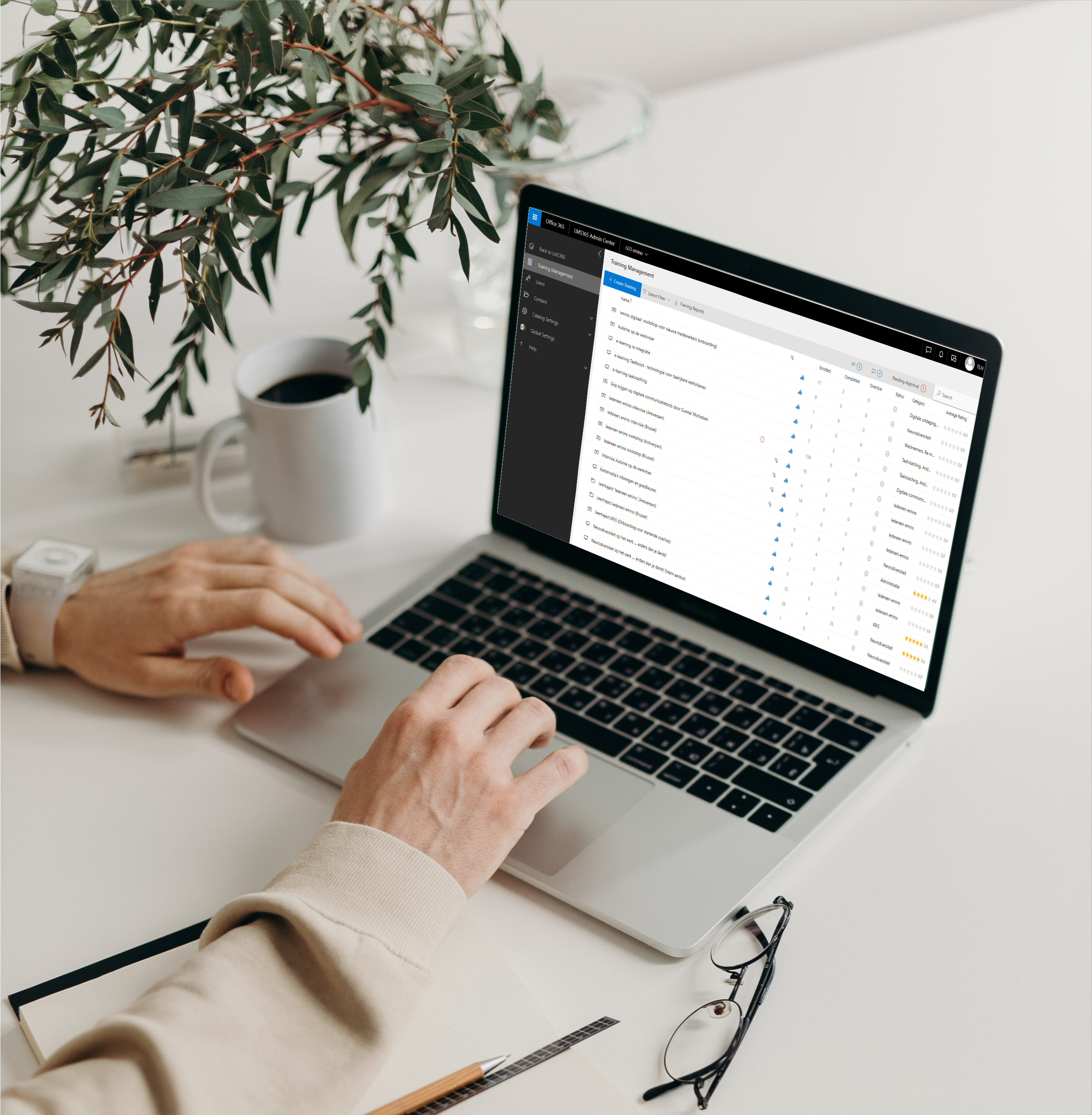 Result
Every day more and more content is uploaded to the emino LEO (Leren en Ontwikkelen) platform and employees will soon have the possibility to start learning from within LMS365. The Learning Hub will remain point of contact for al LMS365 support questions and will guide and help emino where necessary in the future.
You intuitively discover the possibilities to create a powerful training, with enough challenges for participants so that you can be sure that knowledge has been acquired.