i-mens: Totara implementation
i-mens is an organization that arose from different sub-organizations collaborating together, namely Solidariteit voor het Gezin, Thuishulp and their partners in home nursing. Combining all forces, i-mens wants to meet future challenges in home care and nursing in a positive manner.
In 2019 the sub-organizations of i-mens decided to improve and centralize the management of learning of their organization. Some sub-organizations already developed their own way to managing (online) learning, but with the collaboration as future prospect, a shared learning platform was necessary to fit everyone's needs. In addition, one of the platforms (Ilias) they used for distributing e-learning was outdated, which caused some security issues.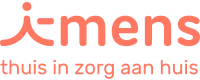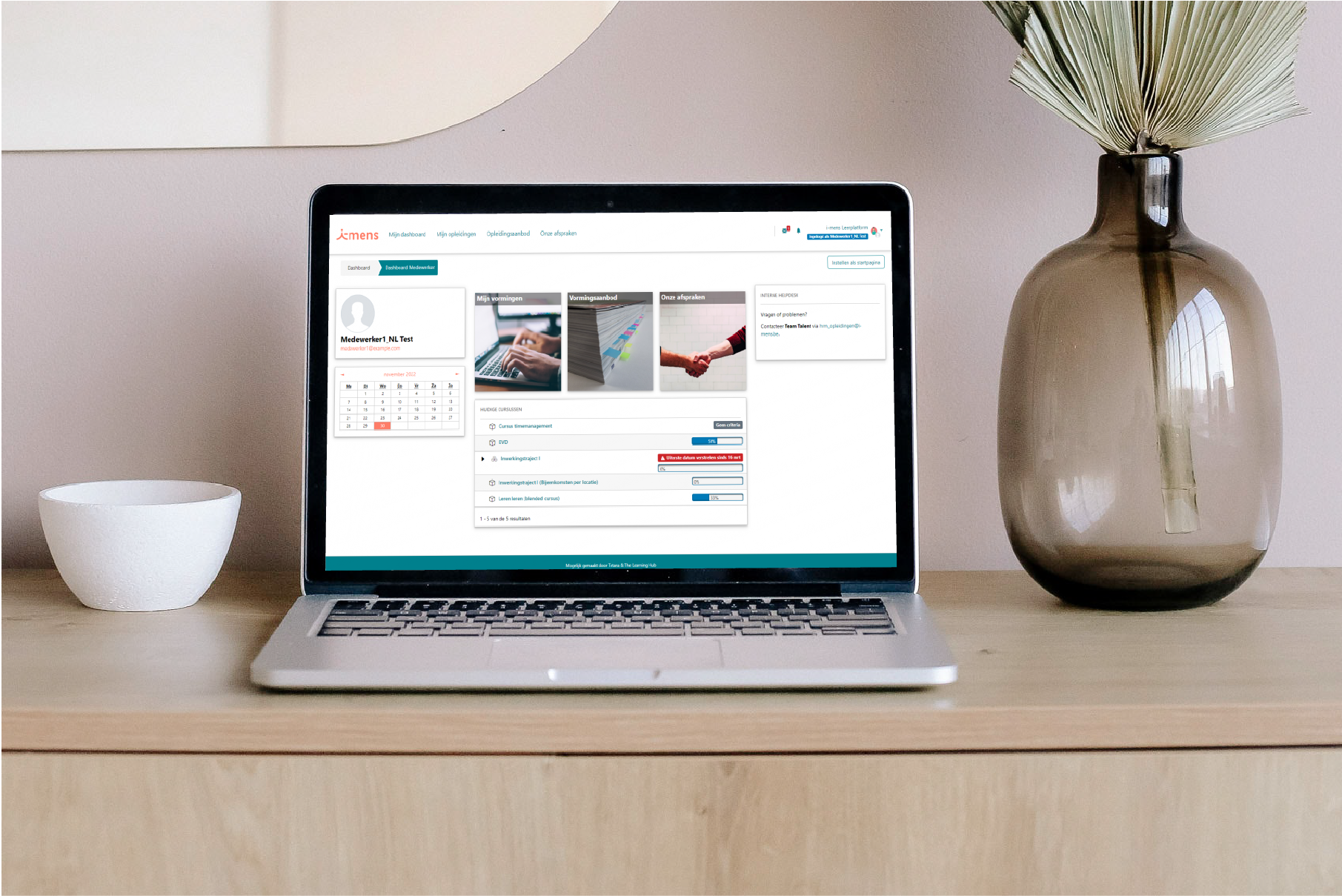 Why did i-mens call on The Learning Hub?
As a new organization, i-mens went looking for an approachable Learning Management System (LMS) that suited the needs of the sub-organizations. To take on this challenge, they called on The Leaning Hub. The Learning Hub guided i-mens in their search for a new LMS by proving our 'How to choose your LMS'-workshops. After selecting the vendor (Totara) i-mens asked The Learning Hub to be their partner for implementing and configuring the LMS.
How did we do this?
The first step in the search for a new LMS, was organizing two workshops. In these workshops i-mens was introduced in the L&D trends and the LMS market. Together, we analyzed their needs and challenged their expectations towards the new LMS. In this analysis we tried to always keep the two target audiences, and their different expectations, in mind. Based on these results The Learning Hub provided a short list of vendors that met their expectations. Finally, i-mens selected Totara as their preferred vendor and worked out a project initiation document.
We started the Totara implementation with a kick-off meeting to analyze the desired configuration settings. One of our most crowdy workshops ever since lots of people from the sub-organizations wanted to hear what their new LMS would be like.
Based on the information of the kick-off meeting we made up a planning and started the configuration process. This process consisted of several sprints with multiple user stories to complete each week. At the end of every sprint we had a meeting with the project manager of i-mens to check if the configurations met their expectations. Some user stories were immediately approved with great enthusiasm, while others required some minor adjustments. The feedback we receive during such a demo moment ensures an even better end result.
In addition to the functional implementation, i-mens also had some requirements concerning a technical implementation. On the one hand they wanted a Single Sign-On (SSO) to make sure that the internal employees were able to log in easily with their known company account and password. On the other hand, there was a necessity to integrate Totara with the HR system to make sure that all the necessary information about internal employees would be transferred to Totara automatically without needing much manual intervention for each change. The go live of the technical implementation was finalized quite some time after the functional implementation. This shows that it isn't always necessary to make sure that all technical aspects are already implemented when you go live with a new learning platform. Before the technical aspects were fully operational, the L&D team got everything functional for a couple of pilot teams.
i-mens is still improving their knowledge of Totara and the use of platform as they go on. In addition to an organized training for the users that are in charge of trainings and the trainers themselves, we also provide feedback on support question when requested. In the future, i-mens would like to expand the current API development and modernize the look and feel of the platform to improve the user experience.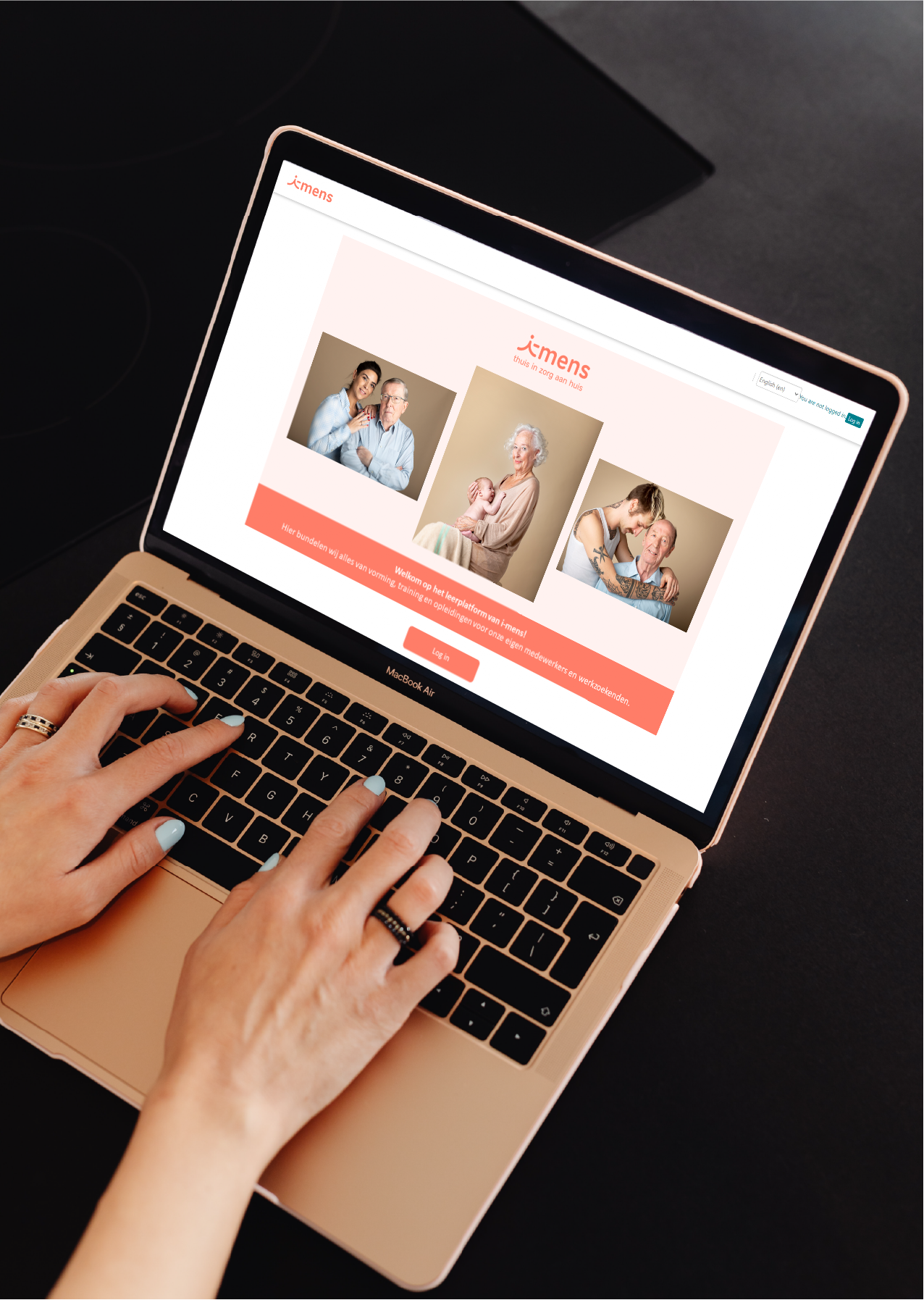 The result
Today, every new i-mens colleague gets to know Totara during their onboarding process. For instance: home nurses who start at the company get access to courses concerning their unique software tools as well as a course on the company-wide presence/absence system with emphasis on their specific needs. They also receive information about the organization's mission, vision and values via a course 'Where does i-mens stand for?'. i-mens is a large organization who offers a lot of services to clients, so it's important that all colleagues are aware of the different types of services that are available. Employees receive this information via multiple channels, but Totara is an important one since it allows to spread the message to everyone, in a uniform way, regardless of time and location.
i-mens decided to launch their LMS to one specific department within their organization. However, in the future all colleagues of i-mens will have the chance to improve or update their knowledge by following one of the courses on Totara Learn. They offer courses on different types of topics to their employees like soft skills (e.g. how to handle stress), software training or knowledge training (e.g. infection diseases). This results in more than 4.500 logins in the last year and 8.400 course completions overall.
Thanks to the specialists at The Learning Hub we were able to successfully implement Totara. A Learning Management System which we'll be able to use for years to come. By partnering with them we've also taken huge leaps in digitising our L&D efforts.