Testimonial: virtual excursion Hallerbos
Inverde is the market leader in Flanders in the field of training courses on forest, green and nature management.
Why did Inverde contact The Learning Hub?
Inverde organizes excursions where participants learn about nature-related topics. During these excursions there is one guide for a group of about 25 people. Inverde wanted to offer an interactive online course so the participants can do the hike independently and that information appears when they reach certain places in the forest.
How did we do this?
We developed an interactive module for smartphone to transfer knowledge about forest, green and nature management during a hike. We chose the tool Adobe Captivate as it is one of the few authoring tools that offers free geolocation. This module serves as a template for other interactive geolocation-based trails that Inverde will design themselves in the future.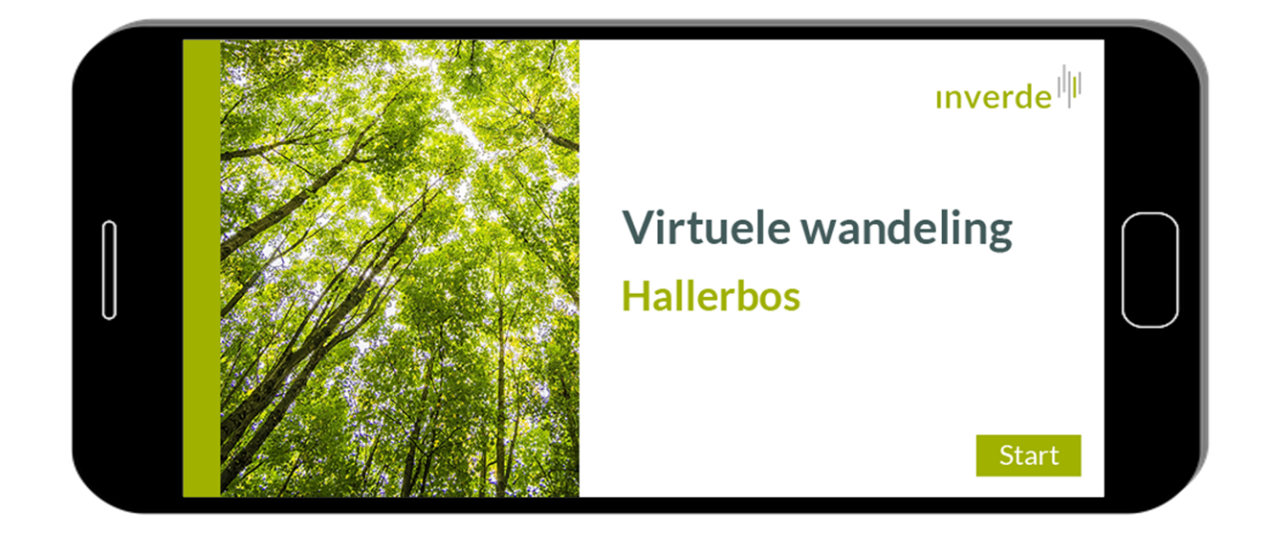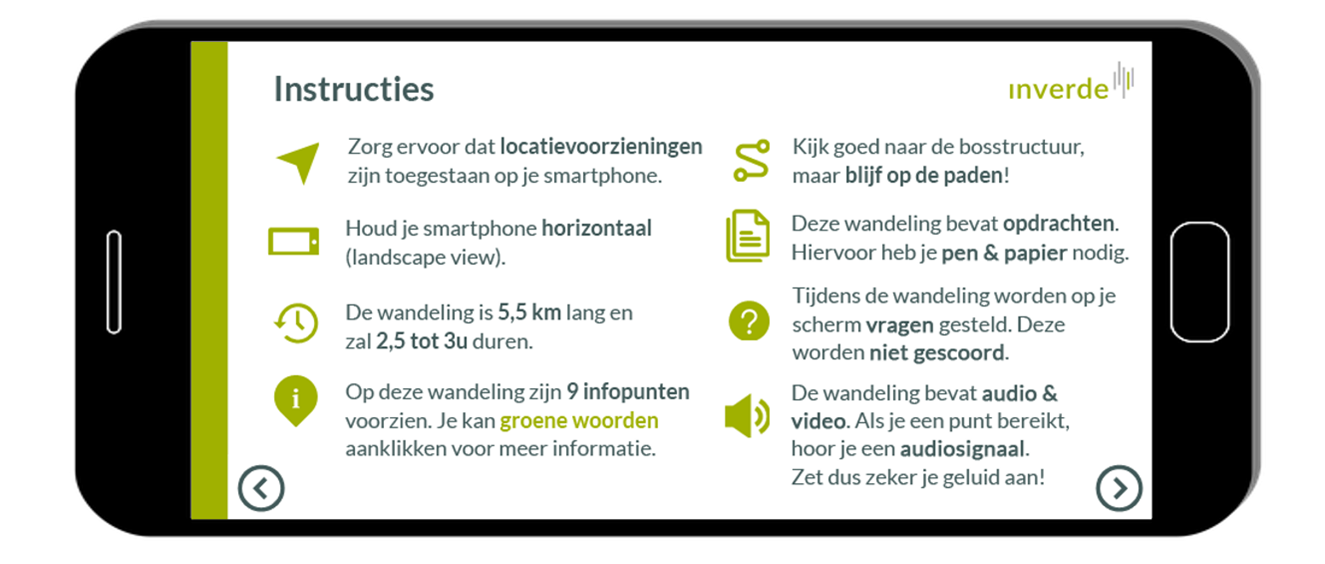 Results
We developed an online course that provides information at 9 information points. At the beginning of the module, the learner is given instructions, such as "allow location services on the smartphone" and "keep the smartphone in landscape view". After these instructions, the learning objectives are briefly summarized.
The learner is presented with a map with all the information points and instructions on how to get there. While walking, learners can put away their smartphones, but the module must remain open for the geolocation to work. The point they need to go to is marked with a circle on the map. A check mark will appear next to the points that they have already visited.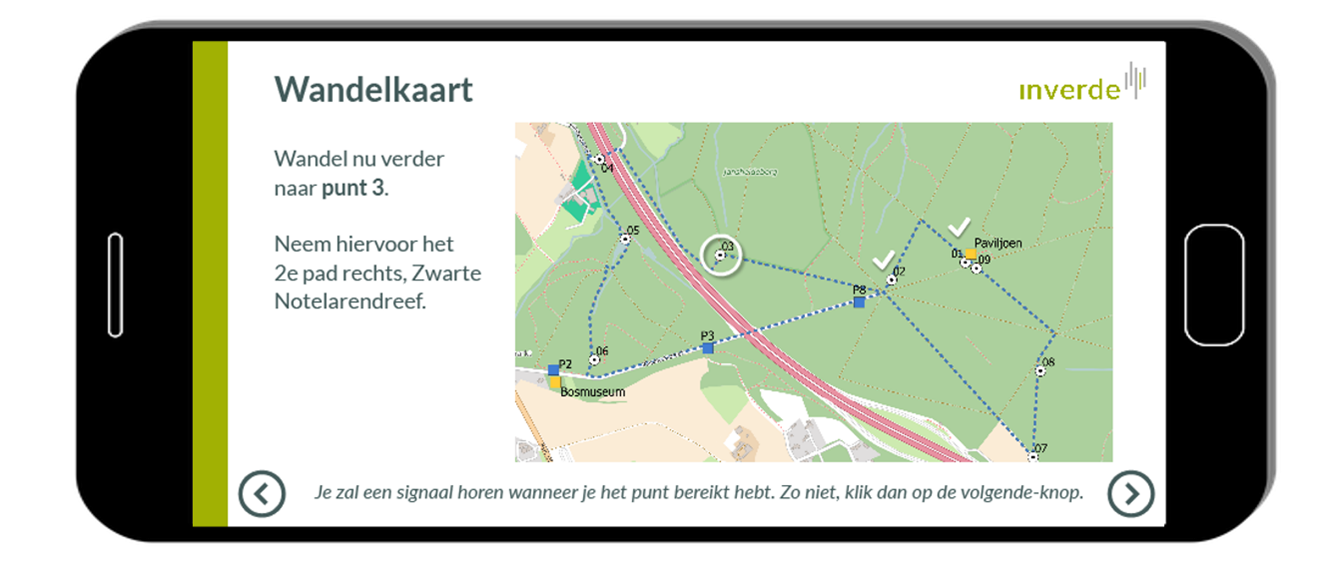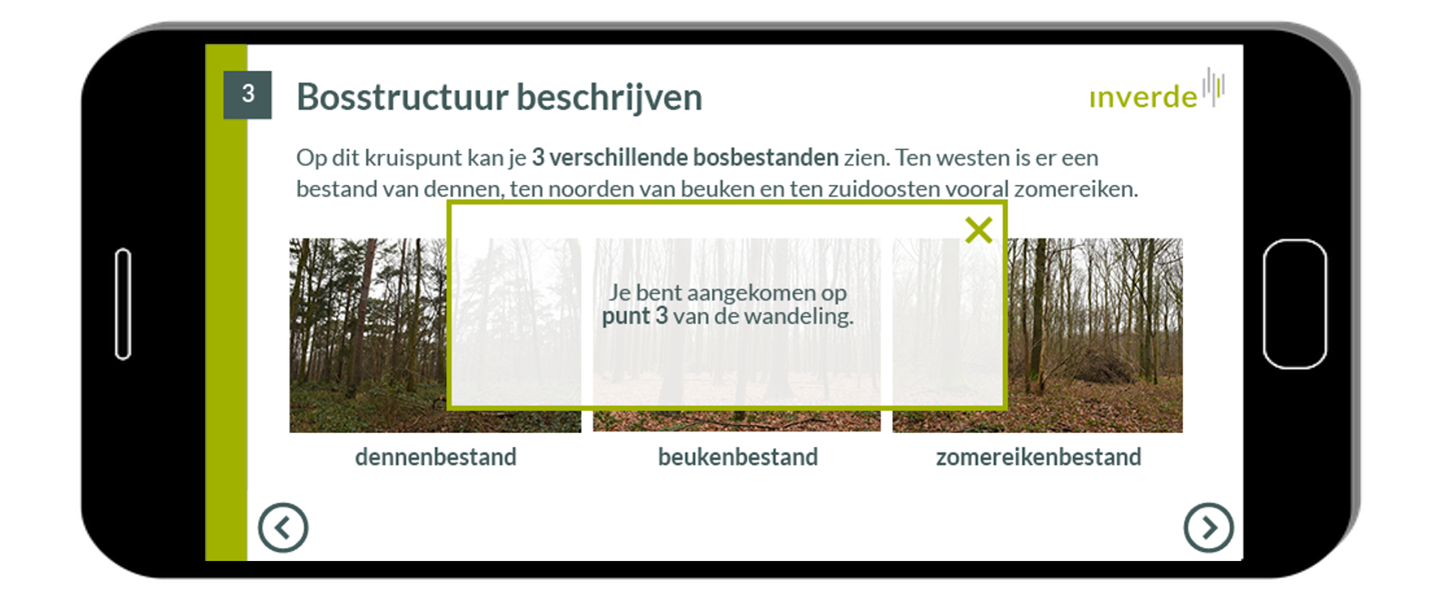 When an information point is reached, a message appears on the screen. An audio signal also notifies the learner. This way, they don't have to look at their screen all the time!
At each information point, the learner discovers more information on everything there is to explore: from tree types to soil types and how to recognize them! This info is provided through text, audio or video fragments, questions and assignments.
When the learner clicks on the green concepts, a pop-up with extra info appears.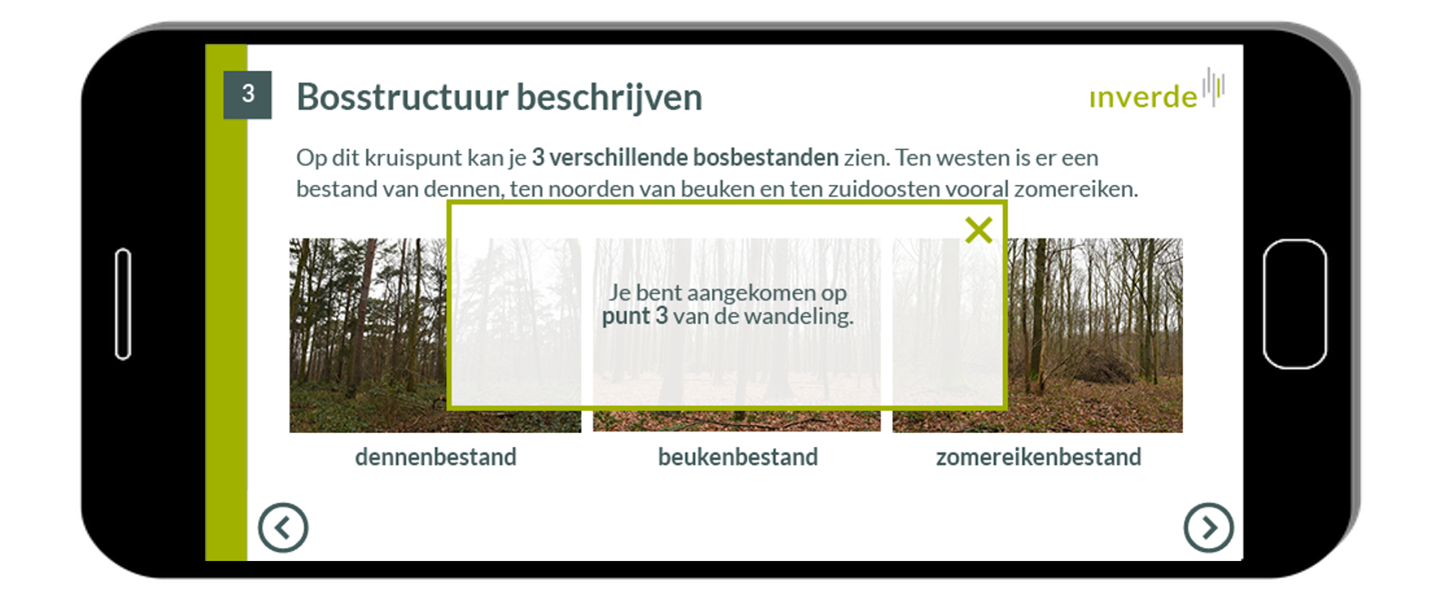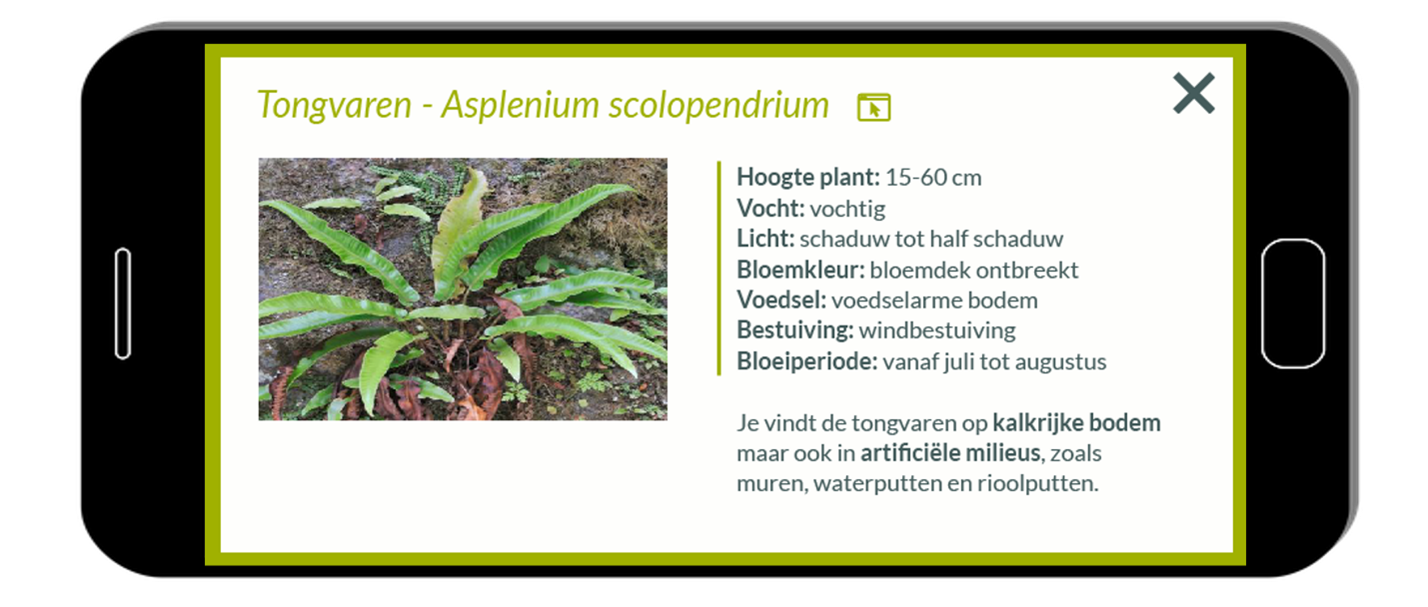 Every index card has the same structure so it is clear to the learner where they can find which information. A photo on the left side and the most important features on the right side. Next to the title is an icon that links to Ecopedia, a website that offers even more information about certain plant species.
At the end of the module we integrated a short quiz. The learner receives feedback after submitting their answer.
We are proud of this varied and interactive module that the learner can discover at their own pace in nature!