Testimonial: content creation at KBC
As a bank-insurer, KBC's purpose is to help their stakeholders realize their dreams and protect them. They aspire to be far more than a bank and an insurance company: they want to enable and protect their clients' dreams. Even more: they want to inspire, boost and stimulate those who count on them, day after day.
Whatever they do, they do it so that others can grow and achieve their respective goals. That's why they are preparing for tomorrow's challenges, so current and future employees can develop their potential. And for the development of their employees, they called in the expertise of The Learning Hub!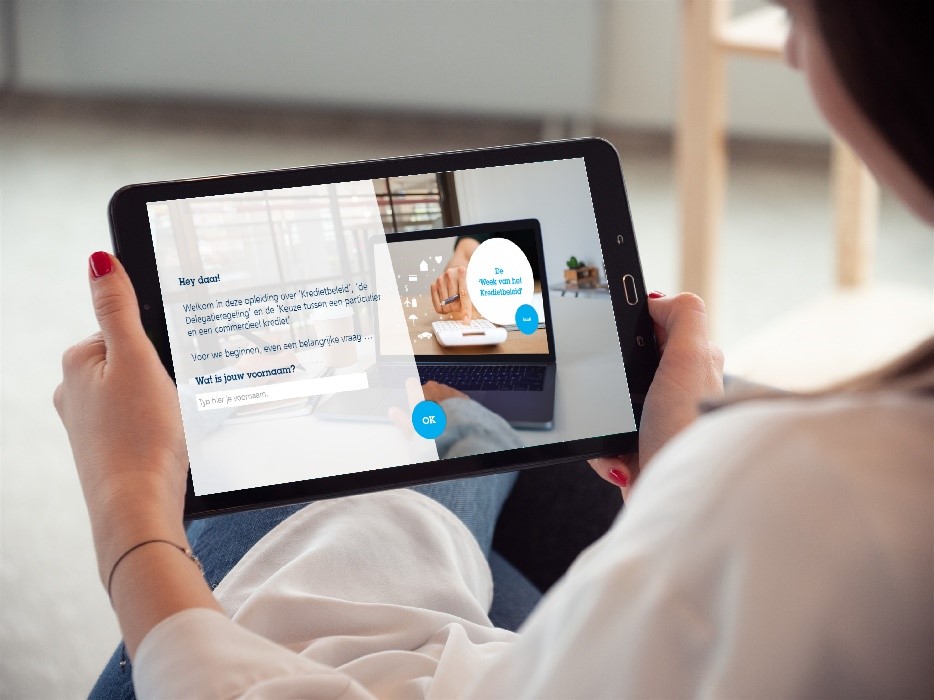 Why did KBC call on The Learning Hub?
Before, support for KBC employees on the topic 'credit policy' was provided by a classroom training of half a day. A large part of this half day was used to work on cases. Participants kept giving the same feedback afterwards: the training is too short and does not cover enough cases. Therefore, The Learning Hub –  in collaboration with the content experts of KBC – converted this content into an e-learning with a story-based concept, including various cases. This project would be successful if employees learn something (new) about credit-decision making, if the content sticks and if employees feel like getting started with the material.
How did we do this?
We came up with a module that sharpened the theoretical background and fundamental knowledge of KBC's credit policy among employees. We introduced a common thread story throughout the module in the form of binding texts. That way, we did not only create a coherent story, but we also enabled interaction between theory and cases. The cases are presented as "a week at the office", which gives learners the opportunity to encounter concrete, real-life situations as practice moments. The learner is the expert who meets several customers with specific questions about credit policy, helps new colleagues with credit policy issues or mingles in a discussion on credit policy between other colleagues.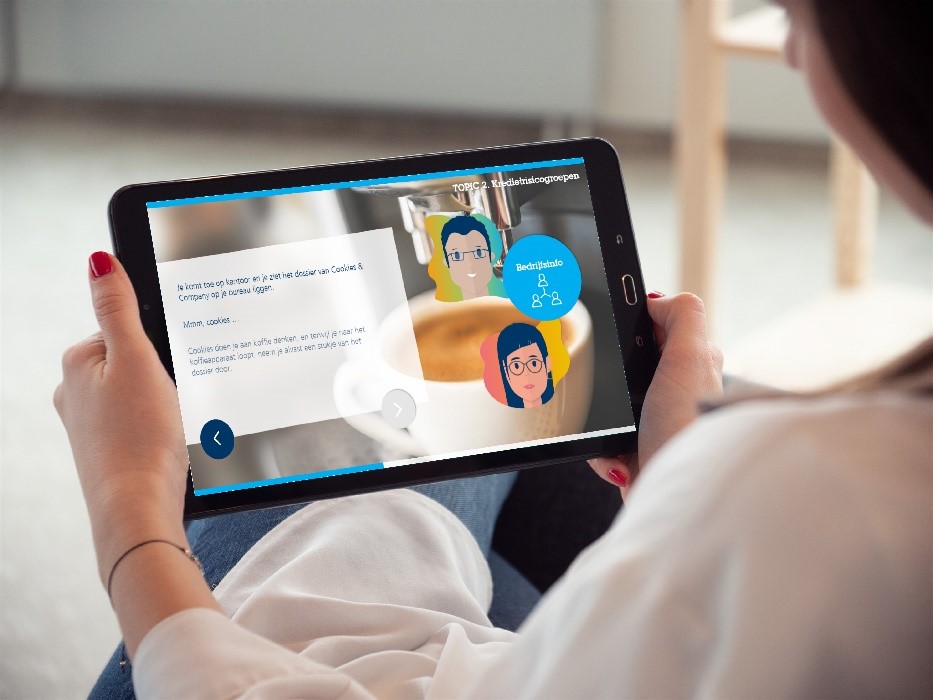 The result
We combined photographs with beautifully designed characters (which we all fell in love with!) – complemented with a bit of humor. The result is a modern, fresh looking module where theoretical knowledge is directly put into practice in an engaging and interactive way!
I was pleasantly surprised with the creative approach by which TLH succeeded in turning the seemingly dry content into a playful package with learning effect. The experience of the learner in a recognizable situation has a stimulating effect and gives the desire to apply what has been learned on the work floor. Thank you also for the flexibility of working together between the TLH team and our team with a lot of mutual respect.