Opgroeien: Moodle implementation
Opgroeien provides services and assistance to children, teenagers and their families in Flanders and Brussels. Vulnerable children and teenagers in need of youth services is the main group they focus on. They also provide tailored support to families, both individual and integrated development pathways for all children, teenagers, families and single parents. To do this, they work with several partners, like doctors.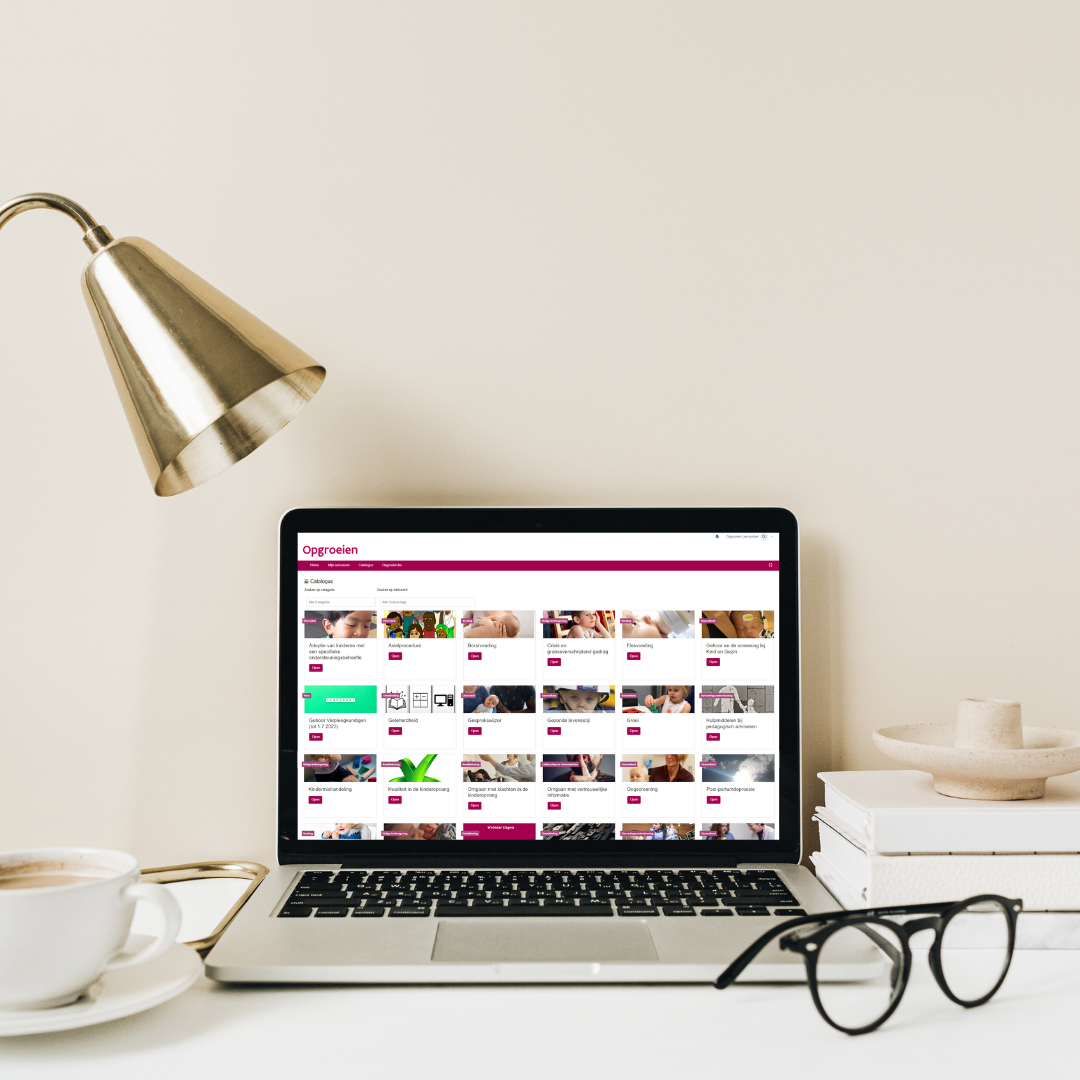 The challenge
Opgroeien previously had a platform where they offered courses on various topics, e.g. nutrition, health, and development. Due to the amount of manual maintenance required to keep the environment up-to-date, the decision was made to replace as quickly as possible the previous platform.
Opgroeien wants to reach anyone interested in the topics they offer. They faced a significant challenge in presenting available courses and their descriptions to both authenticated and unauthenticated users. Unauthenticated users should first be able to browse the offer with available courses, before they decide for which courses they would like to enroll themselves. However, to track their progress and enroll in a course, users need to create an account. On the other hand, there are doctors who must take mandatory courses before starting.  Another challenge Opgroeien faced was making logging into the platform as easy as possible for them.
The solution
In order to meet Opgroeien's requirements we suggested a different theme from Moodle's default one, the Adaptable theme. With this theme, the look & feel of the platform changes and makes it possible to display available courses on the home page. The latter was very important for Opgroeien. However, they were looking for a more comprehensive way of showing the offer, where users could also filter the courses displayed. To tackle this challenge, we started looking for a plugin that could meet their requirements regarding searching and filters. That's how we ended up with the Dash Pro plugin. This plugin allows you to create (public) dashboards and configure them according to your wishes, including creating a filterable course catalogue. Opgroeien uses filters based on categories and tags. They place each course into an appropriate category and assign tags to courses to provide more information. Since Opgroeien uses a public dashboard, the catalogue and associated filters are available to unauthenticated users.
To address the challenge related to doctors easily logging into the platform, Opgroeien chose to set up a SSO with another platform they were already using. Doctors will be able to  automatically log into the new platform with their known credentials. This way the barrier to take their mandatory courses is already reduced a little bit.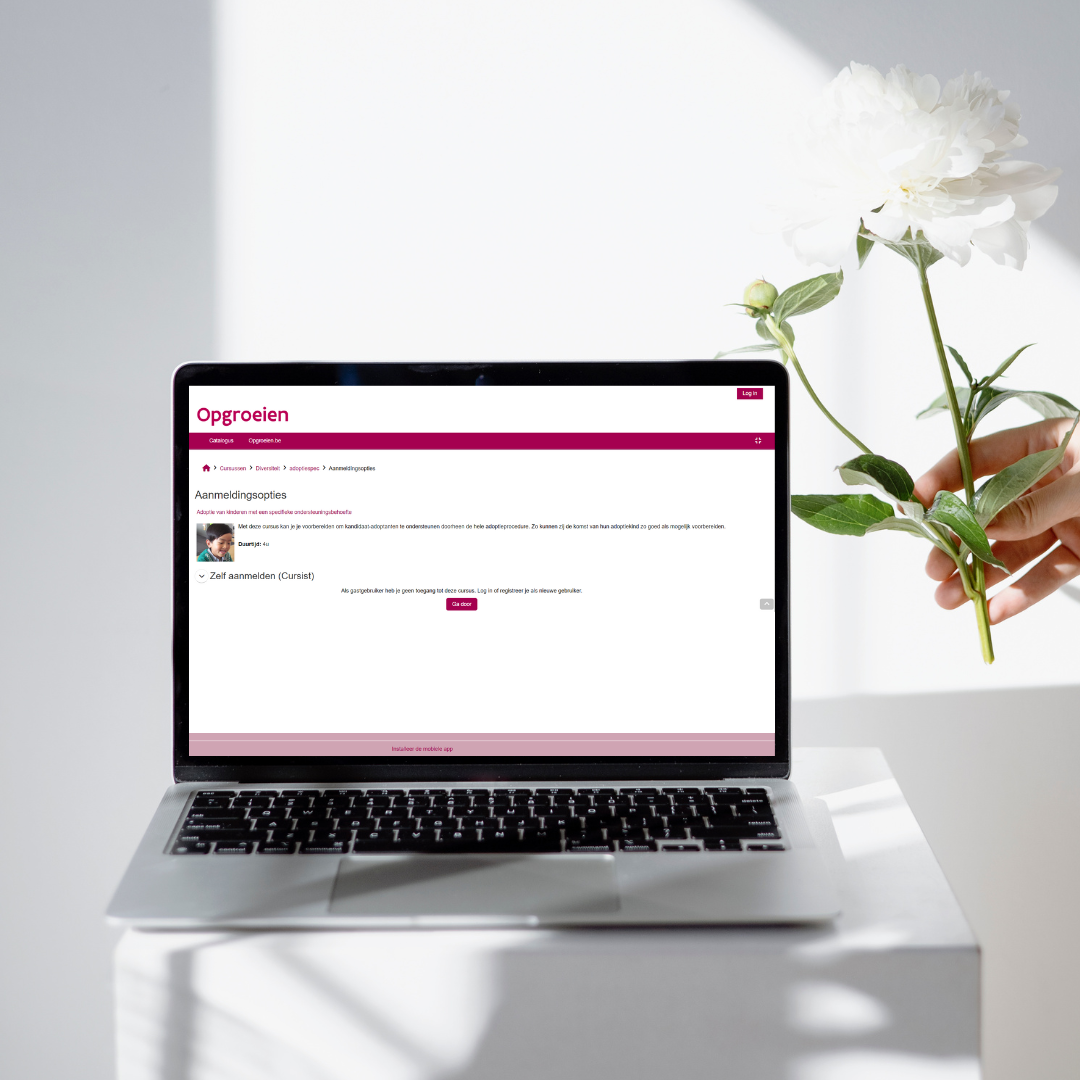 The result
The new platform, named 'Leerportaal Opgroeien', aims to offer qualitative training to anyone interested in it. A visitor lands on the new branded platform and can browse through the catalogue by searching in different categories or for different tags. They can open interesting courses for them and read more information about the content. When they decide to enroll in the course, they can create an account and follow the course. Users logged into the platform can, of course, access this catalogue and register for courses too. Opgroeien can report enrollments and progress to continue to expand the course offer based on the insights gained.
Sharing knowledge with our partners is essential in implementing our vision. In collaboration with The Learning Hub we have a solid, future proof learning platform able to grow with our needs.