Testimonial: content creation at SD Worx
SD Worx delivers people solutions across the entire employee lifecycle, from paying employees to attracting, rewarding and developing the talent who make businesses succeed. More than 70,000 small and large organisations across the globe place their trust in SD Worx and its 75 years' worth of experience. SD Worx offers its people solutions in 130 countries, calculates the salaries of approximately 4 million employees with more than 4,600 staff members.
SD Worx is located in 11 different countries and diversity plays a crucial part in their company culture, supporting the SD Worx Strategy "Internationalization, Digitalization, Customer Experience".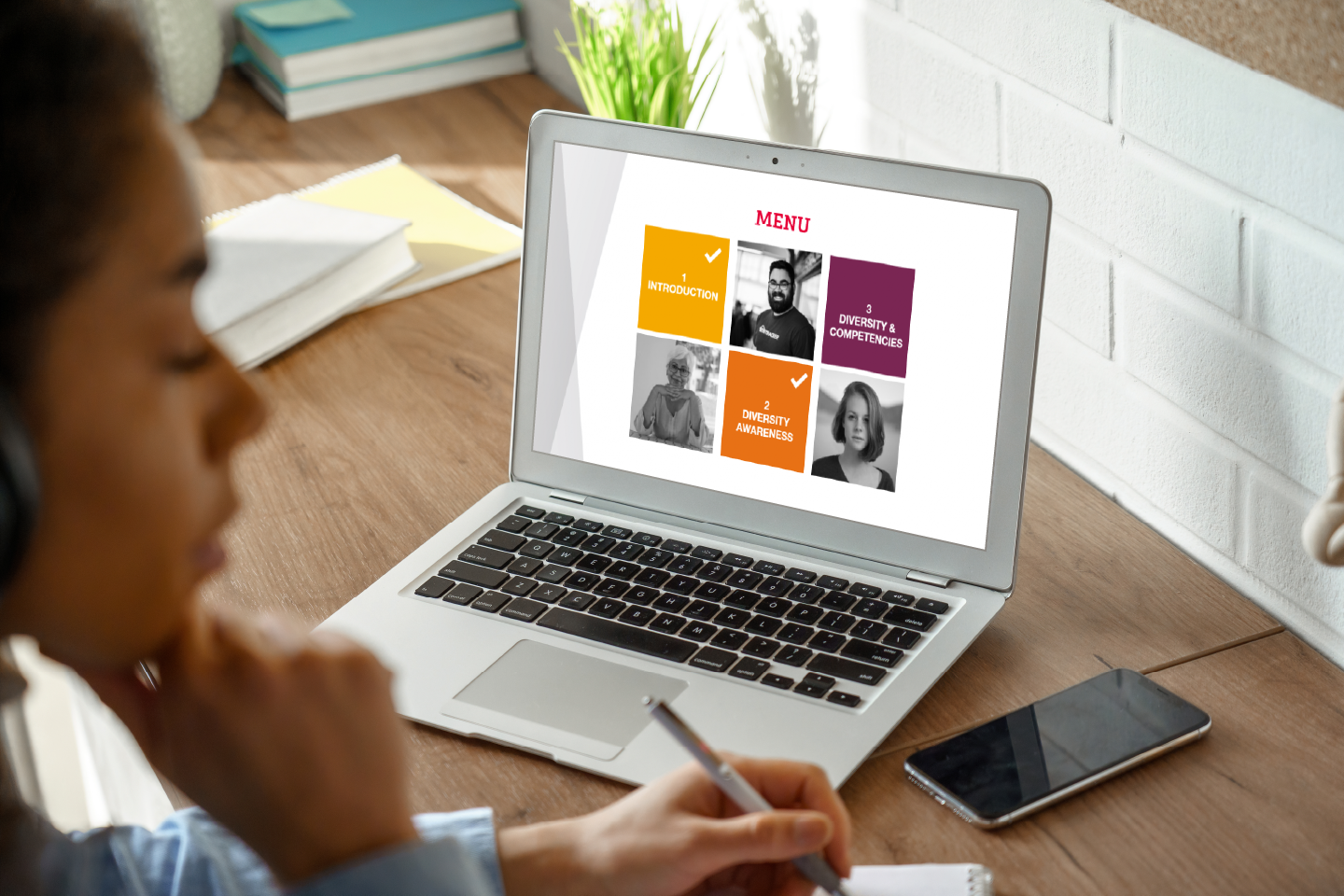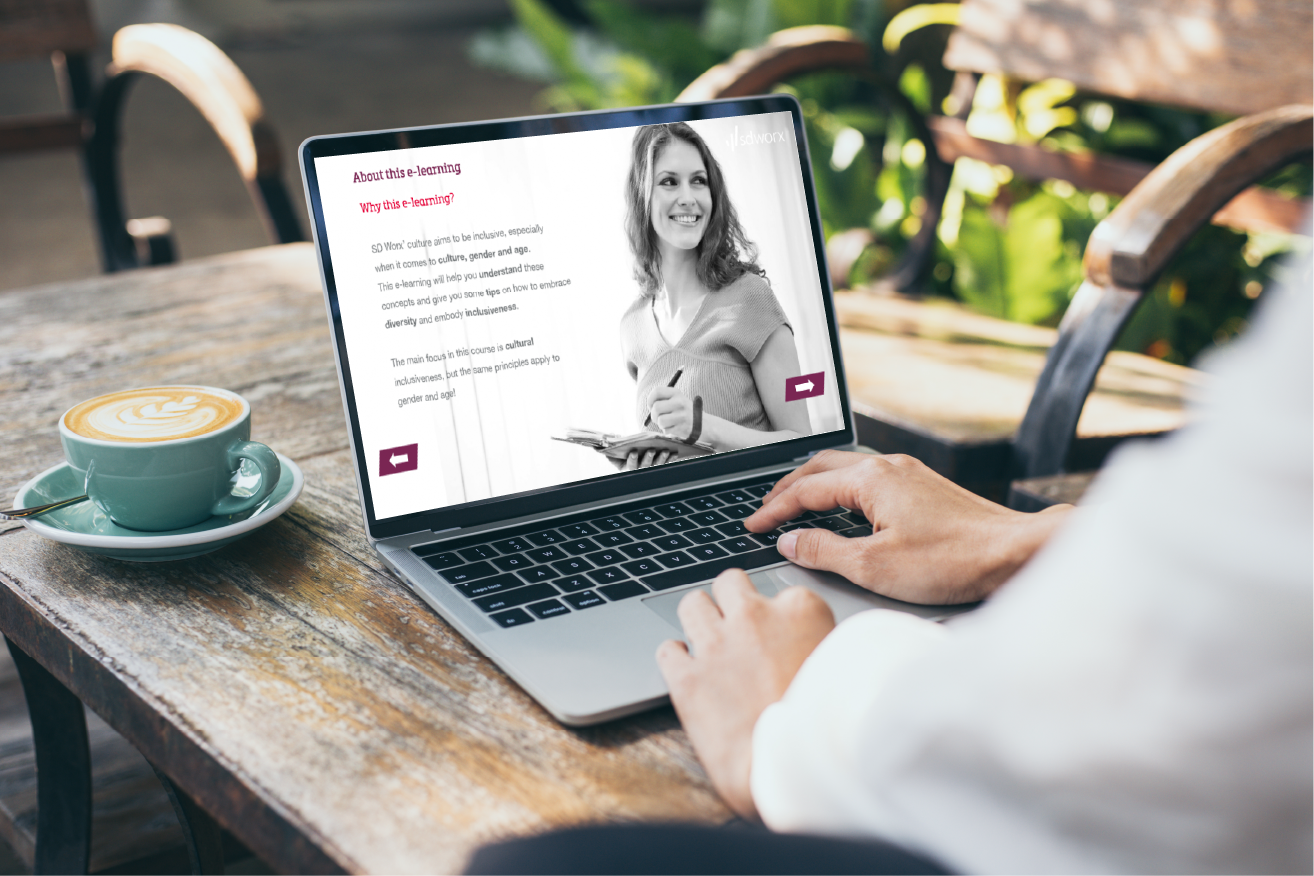 Why did SD Worx call on The Learning Hub?
SD Worx was looking for a way to promote cultural awareness throughout the company. Their employees are expected to embrace an inclusive and diverse company culture and develop the right mindset to turn their international cooperation into a success. They called on The Learning Hub to achieve this goal by means of an interactive e-learning with customized videos.
Easier said than done! Cultural diversity is a rather sensitive subject and it is therefore not straightforward to create a learning module on the topic 'inclusion' that pleases a large, international audience. Although SD Worx provided us with a lot of preliminary material they worked on themselves, it was still a challenge to find the right wording and context for this complex, yet also very interesting topic.
How did we do this?
In any case, we thought video material with recognizable – and of course diverse – characters would be key to make this e-learning appealing for everyone.
We created the course in Articulate Storyline but we used Vyond to create the videos. Vyond is an animation software tool we regularly use for this kind of project. The tool offers a wide range of characters to choose from, which was ideal in this context!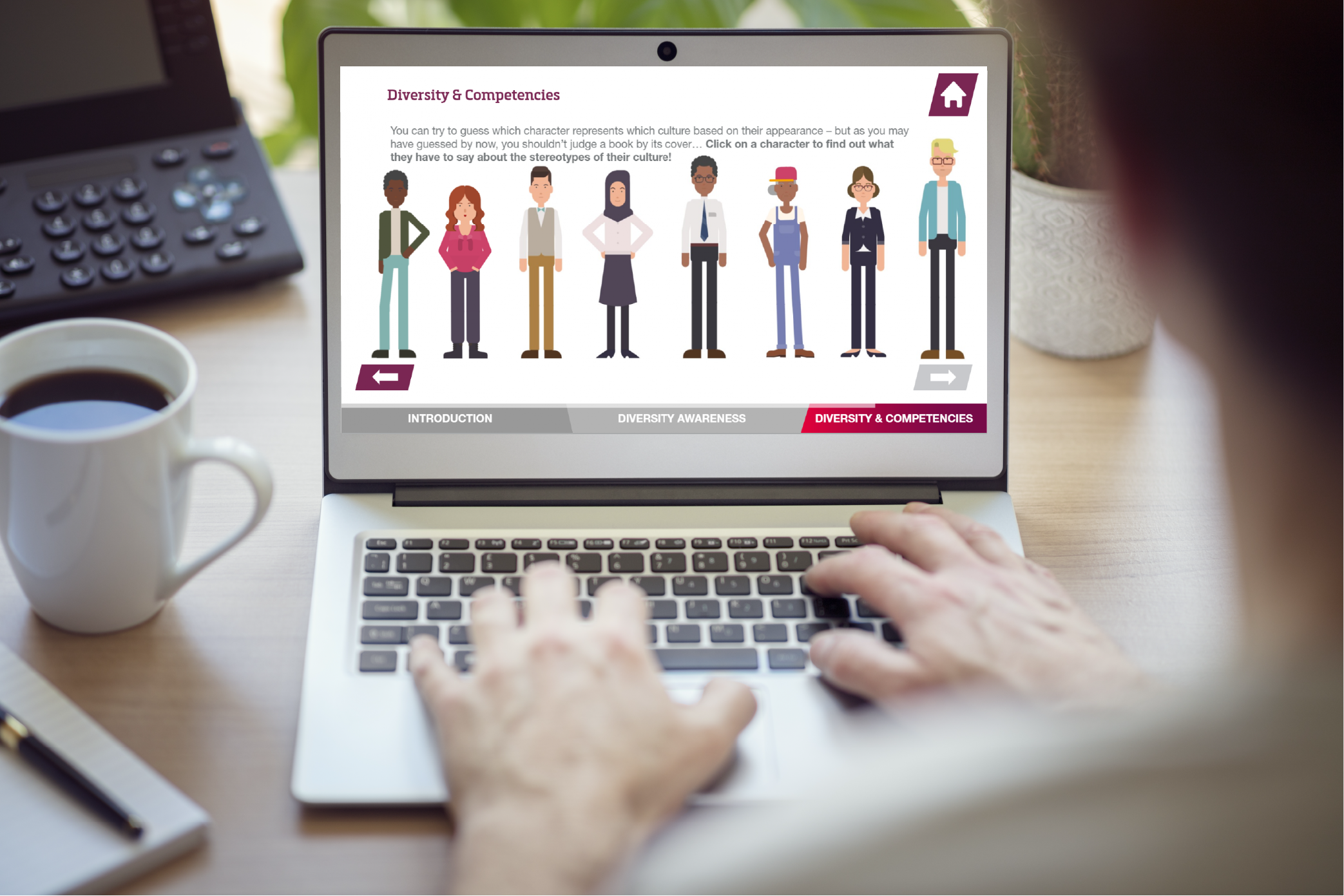 We took our time to write a storyboard that would not be offensive to any of the end users. No one likes hearing: 'Aspect X is typical of your culture!' when that idea is the exact opposite of who you are as a person. So, we tried to go about the content in an original and fun way, and particularly nót to focus on certain biases you would maybe expect when discussing cultural differences. We came up with less obvious exercises, like 'complete this story about person X' or riddles on gender, to make end users think about their own conception of diversity – and also about any cultural biases they might have themselves.
Not only originality was important, interaction was also necessary to make this module engaging for everyone. With many different types of exercises – drag & drop, multiple choice, fill-in questions and so on – we brought variety to the table.
The result
The result is a one-of-a-kind, interesting and bias-free module on cultural diversity that is recognizable to a large international audience of end users. A result we are very proud of!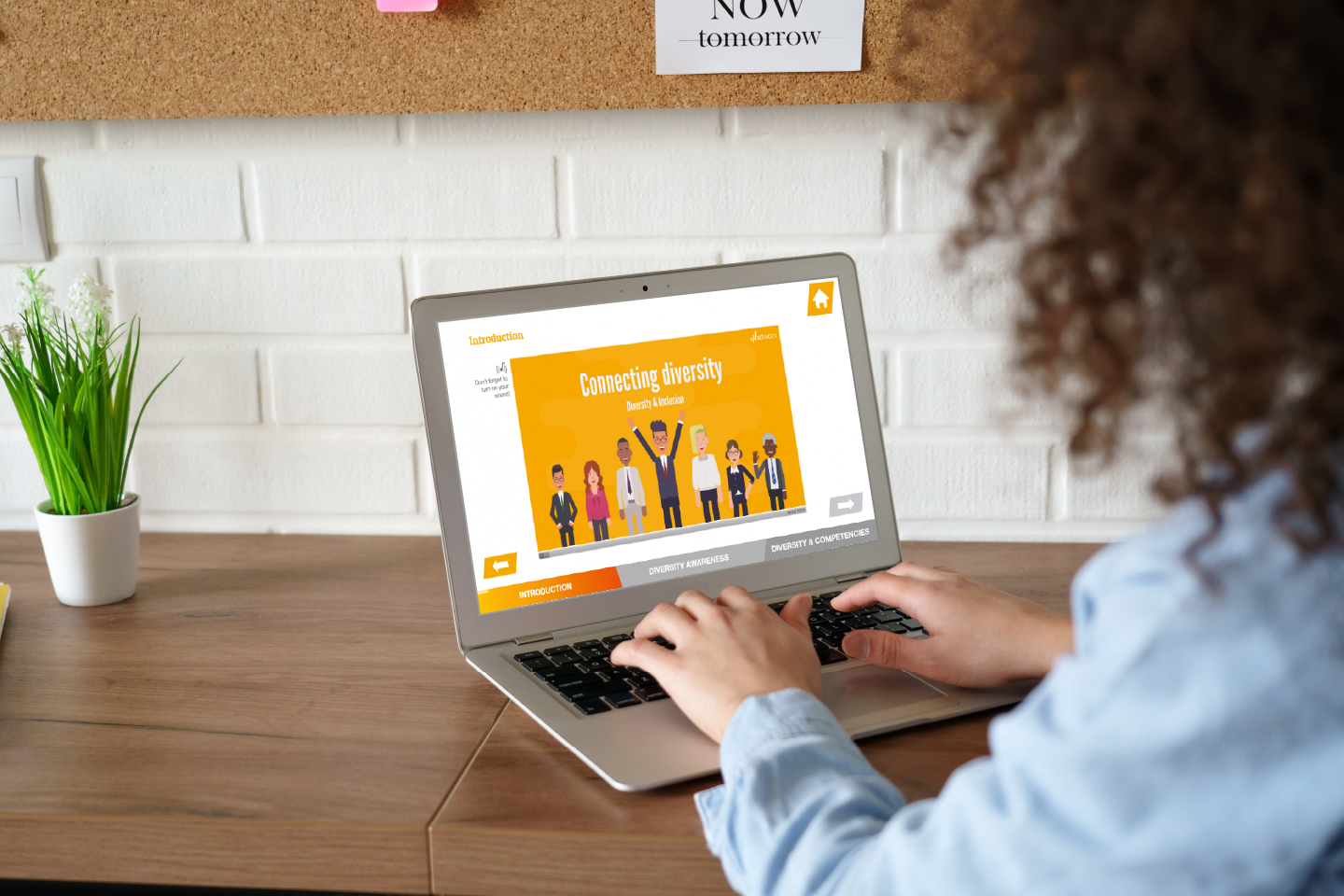 After takeovers in several countries, SD Worx brings cultures together. Also in a professional context, differences can arise through the smallest details. We want to provide guidelines to our international teams in terms of social interaction where they recognize each other's signs and expectations.
However, there's no fixed recipe. We're building an openness and an aware frame of reference, with attention to everyone's input and culture. You can look at it as a joint 'language' or platform, with a reflex to quickly check assumptions in order to avoid misunderstandings.
The experts of The Learning Hub are good at understanding and advising. They sent the project in the right direction. I look back at our co-creation in a very positive way.